Hiding a Wall Mounted Spy Camera Clock and Other Surveillance Cams?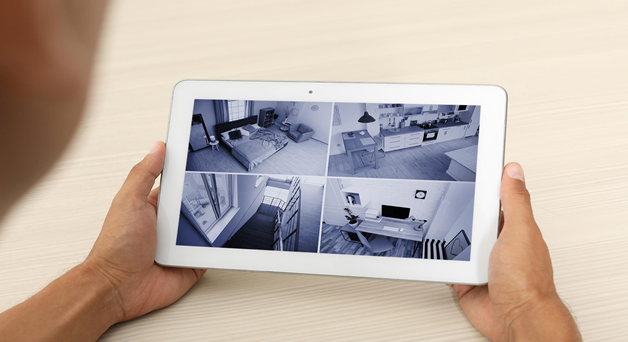 When action and spy movies show interesting bits of various spy equipment like hidden cameras, people get a rush thinking if these things are possible in real life. The answer is a resounding yes. Security cameras work like spy cameras, but other devices are just too visible. Visible recording devices also serve a particular purpose. Still, this article will teach people to hide cams in walls so that property owners can build a more hidden cam network in their properties.
A quick look at hidden cameras
Security cams are set up to be hidden or visible. There are a lot of reasons people need these things to be visible, but hidden surveillance systems are also effective ways to keep an eye on the surroundings without drawing needless attention. Visible systems serves as a deterrent and are meant to distract or threaten possible burglars.
Want to know more about wired and wireless security cameras? Visit this site for more details.
Why do people need to hide security cam systems?
Before we go into how to hide these things in the walls, let us take a closer look at some of the reasons why these systems are practical.
These things are not prone to various tampering. It is easy for fraudulent individuals and burglars to disable some systems, and visible ones will be their primary target.
Hidden systems don't affect a home's aesthetics. Guests will be comfortable that they're not being watched.
Hidden security systems are more efficient and effective in keeping tabs on the activities of other individuals around the property, especially hired help who are responsible for the kids' welfare.
A simple note: Most establishments and homes use a combination of both visible and hidden surveillance systems.
Tips and tricks on hiding surveillance cams inside properties
The best way to hide security cams is to blend the device naturally around the property's surroundings. Here are some tips and tricks for hiding surveillance cams inside the property.
Wall
If people want to know how to hide these devices in the walls, the best way is to find things that will allow their cams to blend flawlessly with the walls.
Bulky picture frames or paintings
Position devices behind bulky paintings, preferably cheap, and put holes in the dark prints, so the lens can camouflage efficiently and effectively. Ideally, these paintings or picture frames should have 3-dimensional effects, so there are spaces behind small cameras.
Check out https://www.usnews.com/360-reviews/services/home-security/how-does-a-home-security-system-work to know more about how security systems work.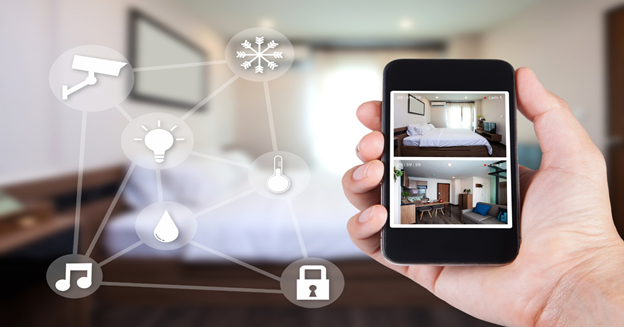 Bookcases
Bookcases are cluttered. It is why this place is one of the best areas to hide surveillance cams. It could be inside hollow books people can easily find in shops or ornaments on bookshelves.
Wall clocks
Property owners can also subtly position small surveillance devices on their wall clocks if the design allows it. It should be pretty subtle since individuals look at clocks all the time, which can draw unnecessary attention to strange objects attached to them. The options are endless for learning how to hide these things in the walls, and people do not even need to drill anything.
Living rooms
There are tons of places where people can hide cams in living rooms, but the key is making them blend into environments instead of intentionally keeping them hidden.
Light fixtures like lams
If homeowners have standing lamps in their living room, they can position small surveillance cams inside to get good angles around the living room.
Tissue boxes
Some individuals install small security devices inside tissue boxes, which blend naturally with the property's environment. Still, the obvious disadvantage is that it can be easily tampered with by kids and guests who unknowingly reach for a tissue.
Outdoors
When hiding these things outside the property, people can encase their device and cover or wrap it in materials so it can easily blend in with the surrounding they specified.
Birdhouses
Homeowners can create small birdhouses and a spy camera inside to catch unsuspecting burglars or trespassers.
Tree
Another excellent way to conceal outdoor security cameras is to hide them in trees or bushes, especially ones close to the property's driveway, so homeowners can easily catch license plates.
A simple note: While installing the system, experts recommend that homeowners check federal and state laws on these things so they do not have legal problems in the near future.
In conclusion
Property owners are usually concerned about their safety. That is why learning to hide security systems in walls is an excellent way to solidify their surveillance capabilities. Whether it is bookshelf spy cams or teddy bear security cameras, people's homes need concealed systems to make sure their family's safety is not jeopardized.