How To Improve Your Visitor Management System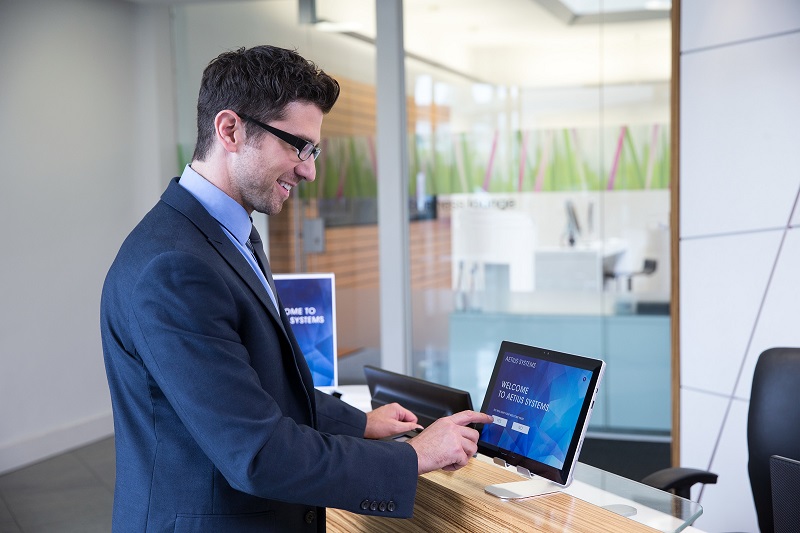 It is expected that for companies, the reception of visitors is a problem that can take more than 5 minutes in this procedure, and this can be annoying for the same person that arrives at the organization.
This happens because it is due to a bad implementation of a visitor registration process or system. Some companies ask their visitors to sign up in a visitor log book and then must wait for their host to be notified and give the authorization to let them in.
The visitor management system allows automatic visitor registration, pre-booking, and confirmation of an appointment, automatically alerting employees when their visitors arrive. You can collect information such as the number of guests per day and the time guests spend on-site, reports that can be issued, reports on locations and types of visitors. You will know who received which visitors, who are the frequent visitors, detect multiple vendor visits, etc. Track how long guests have been on site.
To choose a visitor management system, it is necessary to analyze the organization's specific needs, the required functionalities and consider security, data protection, and company image. The visitor management system improves visitors' flow to your facilities while reducing the administrative burden and increasing safety.
The visitor management system represents the first interaction a visitor will have with your company, and the experience should be friendly and streamlined.  It should take no more than 15 to 20 seconds for a visitor to check-in. A visitor management solution that offers enterprise-level features with agile performance will be the best. A genuinely excellent system will offer complex functionality without compromising ease of use. Here are some things you can do to streamline your front desk visitor registration:
Organize your front desk:
Rearrange your reception area to make a visitor's flow simple, smooth and pleasant. Avoid crowding, especially in these times of crisis, such as the coronavirus.
Identify time-consuming processes
Analyze the procedure a visitor goes through to get in and identify those that take the most time and are unreliable.
Obtain data
Try to know all the information regarding the visitors, full name and something important, make sure that the visitor enters for a real reason. It is essential to take care of the integrity of all those who are in the company.
Avoid rudimentary methods:
The guestbook is already a thing of the past; avoid this type of tool for the registration of visits since they are not safe at all and waste time. Besides, they cannot be sanitized.
Use technology
To make the detected weaknesses more efficient, technology is essential to optimize the entry processes. Consult which one best suits your needs.
It is essential to point out that not only protocols for access control should be established, but we must install systems that are efficient and provide instant information of all the people inside the building and be helpful when it is necessary to retrieve data in some instances.