Want To Learn About Tracking Your Expenses? Read On To Know More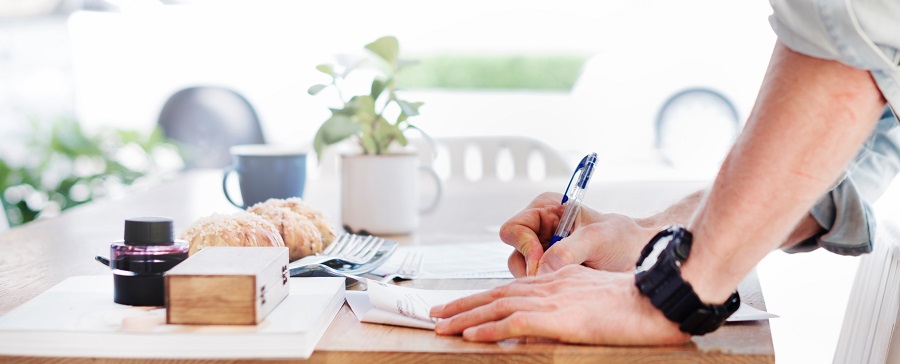 With the world progressing at a rapid place, the global industry is witnessing the constant rise and fall of many promising ventures. Over the years, numerous established and emerging businesses have bit the dust as they have failed to adapt to the ongoing market trends.
So how come some renowned firms went bankrupt while several no-name brands garnered a global presence? Admittedly, it cannot be mere luck or a sheer massive scale investment. So what distinguishes these firms from the ones that failed?
While some might argue that it was nothing but mere luck, the fact remains that some brands utilise their surroundings and opportunities far well than others. Budgeting and expense tracking is one of the most pivotal aspects that a business needs to cover, especially when they are low on funds.
This goes without saying that a small venture or a startup does not possess huge funds, so they always have to play it smart. So, how can they do it, you might ask. Surviving the ever-changing business scenario is a daunting task, so every business must incorporate expense tracking to its very core.
You can start by monitoring your routine expenditures and invoices to preparing a full-fledged monthly report. Here are the five necessary steps on how you can track your expenses effectively to ensure a long and stable run for your business:
5 Essential Steps to Track Your Expenses
Monitor Your Account Statements
Thoroughly go through your account statements and analyse the areas where you are spending unnecessarily. Include every debit/credit card, bill, and invoice you have utilised for your business as it will help you get the accurate perception of your spending.
Assessing your costs is the initial step to put a leash on them, so try preparing an in-depth cash flow statement. Then cross out any expense that can be avoided to equip your brand with apt tools to encounter any mishaps.
Organise Expenditures
After assessing your accounts, you need to organise your spending based on their categories. You might let your bank handle this stuff, but performing the task yourself will help you better manage your expenses.
The expenses generally belong to two categories; one is "Fixed", and the other is "Variable." The fixed costs remain constant every month and include charges like rent, insurance, and general utilities etc.
On the other hand, variable expenses refer to those costs that change with your level of production. These expenses include electricity, freight, food, and salaries etc.
After organising the expenses according to Fixed and Variable, you need to sub-categorise them to pinpoint your spending. You are bound to find some overheads you did not even know existed, so avoid them as much as possible.
Make Use of Technology
Avail technology and let it track your expenses for you. There are numerous alternatives you can avail, with an esteemed budget app being one of them. A budgeting app that suits your needs not only takes off the hefty burden from your shoulders but also performs the tasks more efficiently.
Trivial yet crucial tasks like the input of the latest gst rate list come in-built within these apps, allowing you to shift your resources where needed.
You can even opt for a good old spreadsheet to track your expenses. If you opt for this method, then you require to utilise factors like the latest gst invoice format excel.
Assess and Limit Your Spending
Now that you have your results either from the app or the spreadsheet, you are ready to assess the areas that require moderation. Ask yourself questions like:
What are the niches I spend the most on?
What expenses can I remove from my routine?
Am I spending more than I am earning?
Is my money being invested in unhealthy practices?
Answer these questions, and you have gotten yourself the blueprint to make an efficient budget.
Prepare a Budget and Stick to It
Speaking of budgets, now that you have the ingredients, prepare an efficient budget and stick to it. Start from step 1 and utilise the information you have grasped through your tracking. Allow yourself a little freedom, here and there, but do not be too complacent.
To Wrap Up
Businesses have to consider numerous technical and economic aspects to survive the hectic industry dynamics. Capital funding and expense tracking are one of the critical factors amidst these facets, and every organisation requires a routine financial check-up to facilitate its functioning.
The blog has mentioned five basic steps every venture can utilise to ensure a long run. Business owners need to be stern with the budget they prepare and keep their composure when things look rough. Allow yourself a little reward once in a while, and keep updating your budget to cope with the crucial market changes.