Which SMS Archiving Software is Right for Your Business?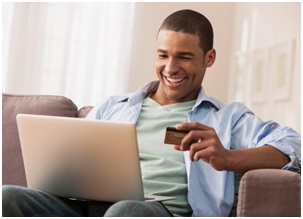 Keeping text messages archived is a simple way to ensure your business complies with current regulations. It also serves as a record of effective business communications. You can also use text message data to analyze the strengths and weaknesses of your messaging strategy. This information can be valuable in a variety of scenarios.
Text message archiving services can help you meet all your communication needs. They provide a comprehensive record of every conversation. It includes the full text of each message, and any parties involved can't alter it.
Some SMS archiving software also include functionality that helps you protect your business in the event of a dispute. These services can also capture critical information, such as when a message was opened and when it took to reply. They can also prevent you from sending non-public information.
Instant Message Archiving Solutions
Increasingly, organizations need instant message archiving solutions. Many businesses need to respond to eDiscovery requests and comply with regulatory requirements. Without an archiving solution, they face problems with data access and protection.
The Federal Rules of Civil Procedure require that electronic information be preserved. This includes all machine-readable materials. For eDiscovery purposes, IM content should be evaluated within the context of the overall records of the program.
Some industries have regulations about instant messaging, such as banking. Banks need to archive all customer communications for compliance purposes. For example, FINRA requires that firms retain electronic communications. If the bank fails to archive these communications, they are subject to penalties.
Companies need to have a data retention policy that outlines message archiving and retention timeframes. This policy should also describe message archiving procedures, which should include a variety of search criteria. It is essential that the data retention policy be well-written and follows regulatory requirements.
In addition to archiving emails, organizations must archive IM conversations. As the volume of electronic communications increases, a lack of archiving solutions can create data access and protection problems. IM content can be stored in various formats, including WORM (write once, read many). This ensures that data is preserved and prevents data tampering. Some instant messaging software can also be configured to capture content in a native format.
Make sure to have the right archiving software for your enterprise as you explore your best options with LeapXpert.