The Impact of Integrating HVAC Software with Accounting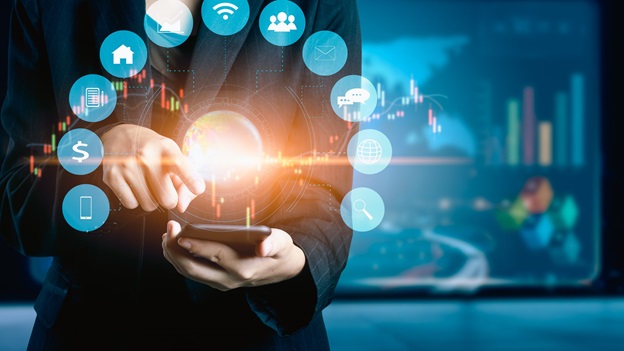 All industries have their unique terminology and obstacles when it comes to managing a business. Heating, Ventilation, and Air Conditioning (HVAC) is no exception. HVAC contractors are faced with the challenge of accounting for jobs in a way that makes sense to both builders and investors. The article breaks down what you need to know about contractor accounting integration and why it's important.
What is HVAC software with accounting?
HVAC software with accounting is an application that helps businesses manage their heating, ventilation, and air conditioning (HVAC) systems. The software includes tools for tracking and managing HVAC equipment, analyzing energy usage, and creating reports. It can also integrate with accounting software to help businesses track and manage their finances.
The benefits of using HVAC software with accounting include:
1. improved accuracy in financial reporting
2. Better visibility into HVAC system performance
3. Ability to track and manage maintenance costs
4. reduced paperwork and data entry errors
5. Increased efficiency in managing HVAC systems
What data can be integrated between HVAC software and the accounting system?
Many data types can be integrated between HVAC software and an accounting system. The most common type of data that is integrated is financial data. This includes invoices, payments, and other financial transactions. Other data types that can be integrated include customer information, inventory levels, and work order information.
Why do contractors need integration between HVAC software and accounting system?
As a contractor, you know that time is money. The last thing you want to waste time on is inputting data into multiple systems. That's why it's important to have an integration between your HVAC software and accounting system.
An integrated system saves you time by allowing you to manage your HVAC business and finances in one place. This means less time spent on data entry and more time spent growing your business.
In addition to saving you time, an integrated system can also help you save money. Having all of your data concentrated in one place allows you to easily track your spending and that ensures you are staying within budget.
Now is the time to switch if you still need to start using an integrated system. An integrated system will save you lots of time and money and help you run your business more efficiently.
Who should use HVAC software with accounting integration?
If you manage a team of HVAC technicians and want to streamline your accounting, then you should use HVAC software with accounting integration. This software easily tracks technician hours, invoices, and payments. It can also help you manage scheduling and dispatch.
The impact of integrating HVAC Software with accounting can be significant for businesses. By automating invoicing and payments, businesses can save time and money.
Businesses can make better decisions on where to allocate what resources by having a more accurate picture of their finances. Integrating HVAC software with accounting can help businesses improve their bottom line. And to get the best software, talk to a reputable professional so that you've an all-inclusive package.