Host Your Blog with MilesWeb's WordPress Hosting and Establish Your Brand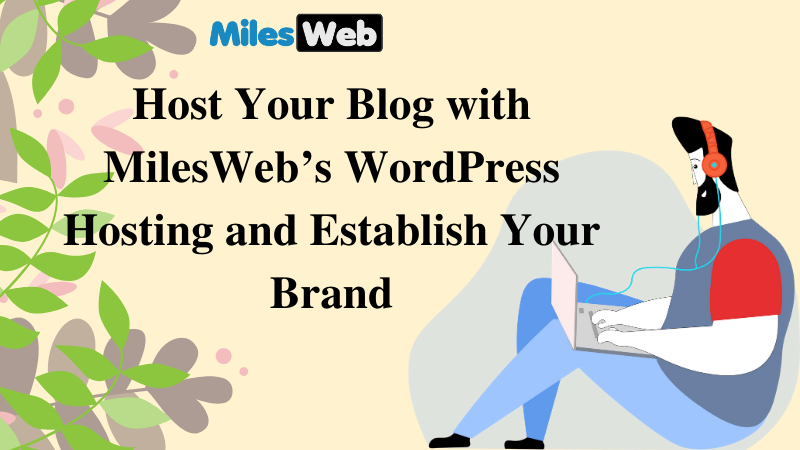 Decided to start a blog? Great start in the New Year. Stuck about where to start with? Don't worry it's quite easy and will be explained further in this article. 
At first, it is important to know about your hobby. Do you love doing something? It can be anything such as crafting, DIY, baking, cooking, dancing, travelling, etc. If it is something as listed here, you can easily start a blog. You have lots of information to share with the world. Also, you will have a large audience matching your interests. These are the people that will help you become popular via blogging.
Have your heard about WordPress? WordPress is a content management system that enables you to develop a blog without the coding and programming skills. It is just the drag-and-drop method that will help you to build your blog. If you are familiar with the basic formatting such as selecting fonts, adding headers, inserting images, inserting links, etc. you will surely able to create the blog on WordPress.
But once the blog is created, your work doesn't end here. You will have to host it on a server for making it available to other users. Imagine that you have water but you don't have the serving glasses, what's the use? Similarly if you have your website ready but no one can view it, it's just a waste.
You will get to see a plethora of web hosting services such as the basic shared hosting, reseller hosting, dedicated hosting, VPS hosting, and WordPress cloud hosting. This means, there is already a specific hosting solution available for blogs and websites developed in WordPress and that is WordPress hosting. 
For your information even wordpress.com offers free hosting, but then you will need to manage everything such as WordPress updates and other technicalities by yourself. Whereas if you buy a managed WordPress hosting plan from a hosting provider, you can leave the updates and server management to the web host. 
But there are hundreds of providers in the market offering managed WordPress hosting and can trick you if you are new to this field. So, the below review of MilesWeb will help you to learn why they are the best for hosting your WordPress blog.
Introduction to MilesWeb
MilesWeb, an Indian web hosting provider was established in 2012. Delivering fast and affordable web hosting services is what they aim at. They have 20,000 happy customers till date that are continuously using their services from few years. They have won different awards for their services in different categories such as security, performance, customer support and reliability. Their customer support team is readily available 24*7 via live chat and email. You get an easy escape if you aren't satisfied with their services with 30 day money back guarantee. Moreover, the 99.95% uptime enables you to keep the blog always available for your visitors. 
Managed WordPress Hosting Plans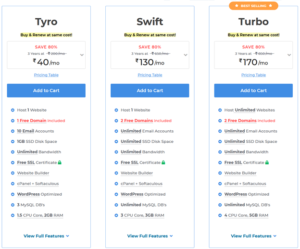 Features
Fully Managed WordPress: Don't have the technical knowledge about managing a server or WordPress technicalities? MilesWeb's team will take the entire responsibility of updates and server optimization on them. 
Free WordPress Migration: You don't have to pay for the migration as their team will migrate your website for free. The migration is done with complete data security and as per your convenient time. 
Built for Performance: The web server is built on the latest Intel Xeon processors with SSD storage and hardware RAID 10 so that you get faster page load speed.
Free Domain: Don't want to pay extra for the domain? You won't need to pay for the domain as it is offered for free with the cheapest WordPress hosting plans. 
Automatic WordPress Updates: The updates related to WordPress are installed automatically so, you don't need to work on the installation manually. Also, their technical professionals keep a track on the new releases and ensure that the updates get installed immediately after the release.
Fast SSD Storage: The data gets stored faster with the SSDs as these use flash technology for it.
Free SSL Certificate: The free SSL certificate enables you to secure your website by encrypting the data transmitted between you and your visitors.
WordPress Preconfigured: WordPress is preconfigured for making site management easy. It means you don't need to configure WordPress on your account.
Fast Provisioning: You can setup your new website project in just a few minutes with the scalable cloud infrastructure. 
Secure Email: You get secure email accounts with the support for POP3/IMAP accounts.
Datacenter Choice:  You get to select the datacenter location as per your target audience's location.
Customer Reviews
Conclusion
MilesWeb's managed WordPress hosting comes at an affordable pricing and with all the features to manage your blog. Also, the technical issues and functionalities are managed by their team so, you get the time to look after the blog's growth.