How Can an AI Accessibility Overlay Benefit Businesses?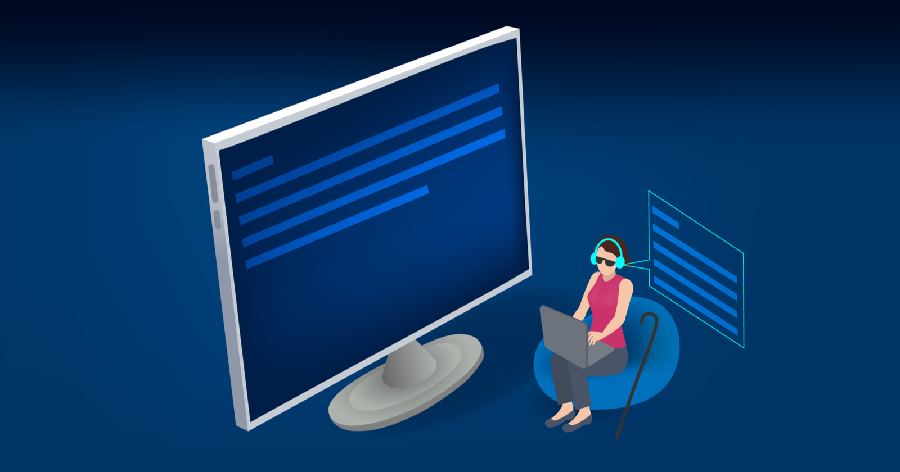 Companies require understanding the different kinds of disabilities present in the modern world. They should understand the nature of the changes that should be done to their sites in order to cater to them effectively. Accessibility overlays help companies to overcome issues related to websites when it comes to compliance and accessibility issues. However, not all of them are created in the same way. As a business owner, you need to check their features so that you get the best overlay for your site with success.
Choose an accessibility overlay with the latest technologies
There are many accessibility overlays available in the market, and all of them have different features that you should compare before you make a choice. An accessibility overlay with advanced technologies like artificial intelligenceis better than a generic one with limited capabilities. When it comes to top-quality AI-empowered overlay tools, they are automated in nature, and they contain the following features-
Adjustments to screen readers that include-
State controls.
Alt attributes.
Landmarks and roles.
Validations and forms.
Automatic keyboard navigation.
ARIA attributes.
Design and Personal UI adjustments. When it comes to displaying and content, you get a choice of various accessibility profiles-
Profile for the vision impaired.
A profile that is ADHD friendly.
Profile that is safe from seizures.
Profile for cognitive disabilities.
Contrast and color for users with visual impairments.
Live dictionary (users are able to get the meaning of words and phrases instantly.)
Prevent animations for users with epilepsy (One can stop GIFs and flash animations.)
Reading mode for users with cognitive disorders.
Quick navigation of users with motor impairments.
Choose the best overlay for your needs
There are several accessibility overlays available in the market today. However, all of them are not created uniformly. The generic overlays do not perform like their AI-infused counterparts. They have limitations, and they do not scan the site as effectively as their counterparts, so it is prudent to choose an overlay with the latest technologies so that your site is fully accessible and compliant all the time.
No change to the source code of the site
Accessibility overlays do not make changes to the source code of your site. This is why they are safe for every business. The overlay uses a small snippet of JavaScript to incorporate the adjustments required for the site. It scans the site every 24 hours and makes the changes required so that everyone can navigate the site without hassles at all. In this way, businesses can focus on the core matters of the company, knowing their automated overlay is working in the background.
Web accessibility and compliance is mandatory for all business sites
Web accessibility is indispensable for all businesses today. There can be no excuse for a business not to have an accessible site.
Organizations should evaluate the accessibility overlay that works for them in terms of budget and features. The overlay they choose should have advanced technologies and be affordable for every business to make their sites fully compliant and accessible.