How safe is remote working compared to the office?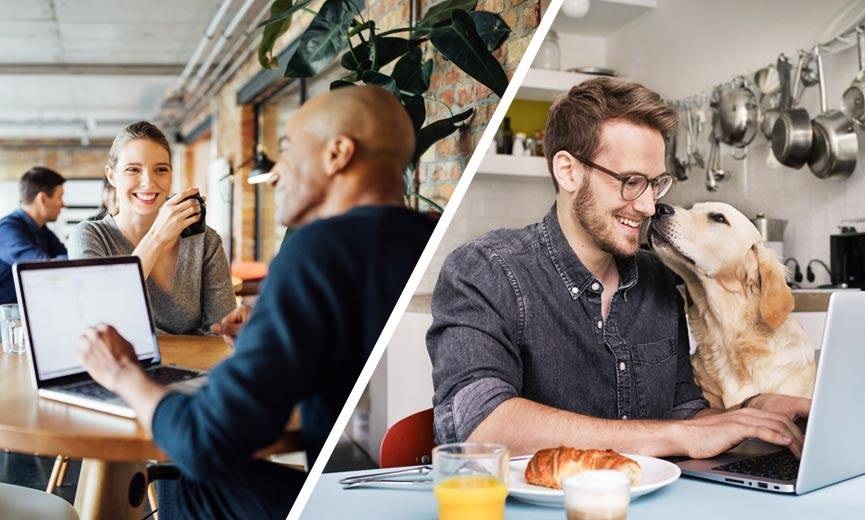 The Covid-19 had brought along some major challenges this year, spinning the entire routine and turning things off balance. Both home and office life were forced to intertwine. Not that there's any issue with that, but one thing's for sure, cybercrimes took a sudden rise. It's a fact that remote working isn't as safe compared to the office.
Considering that the second wave of the Pandemic is on the rise, remote working might come back for most, all over the world. So, in this guide, I'll be showing you how to make remote work a little more composed, safe and within your control so that you can avoid falling victim to cyberattacks.
How to stay cyber safe when working remotely
As mentioned above, there are still certain precautionary measures that one can look into to slow down the overall attacks and vulnerabilities that occur during remote working. Here's what you can do:
Plenty of research and knowledge
The first step to securing your remote work environment might be a little boring but will take you a long way. You need to brush up on the possible threats that prevail and how it can cause problems. Secondly, when your receive threats through emails or shady apps, always look up the service or corporation to see if they're authentic.
Invest in a military-grade VPN
There are many security software or tools that are great for online protection and privacy. However, a VPN is one of the most reliable that can offer more than just online protection. This software isn't as expensive as you think. There are quite a few top providers that offer the best cheap VPN services. Choose any of that seems fitting for you.
Optional security tools
If, however, you're not quite looking for a VPN service, there are other tools like an Ad-Blocker, a Firewall, Anti-Virus and others that you can look into. Again, research plays a big part in this. Look them up according to affordability, user-friendliness, and user-experience.
Update software and devices
Sometimes the vulnerabilities lie in old app versions or system updates. Make sure you add updates to your monthly virus scan.
Password protection and two-factor authentication
Strong passwords and two-factor authentication go hand-in-hand. Always lock up your apps, social accounts and devices with a password and even add double-authentication. This is in case there are several break-in attempts. You'll be immediately notified.
Back up all your data and delete miscellaneous files
You're carrying important information with you while working remotely. Make sure that you make a backup of all your data and save it elsewhere just in case your device gets compromised. Similarly, don't leave around too many old files or apps. Do a complete sweep, getting rid of what you don't need.
Don't be too quick to click on links
Many cyberattacks are in the form of emails, texts or calls. This is called phishing. These scammers pose as authentic sources, providing users with malicious links or misleading them to provide sensitive data. You could lose a ton of money and sensitive information that way.
To conclude
Working remotely always comes with threats and vulnerabilities, but that doesn't mean there's nothing you can do about it. Combining all the tips together, you can easily get past these restrictions. Invest in security software like a VPN that offers the best VPN deals just in case you're on a budget, or an anti-virus to sweep malware. The rest doesn't cost a thing. Just simple knowledge and precautionary steps you can take.