Unleash the Powerful Paid Search Advertising Programs for Your Business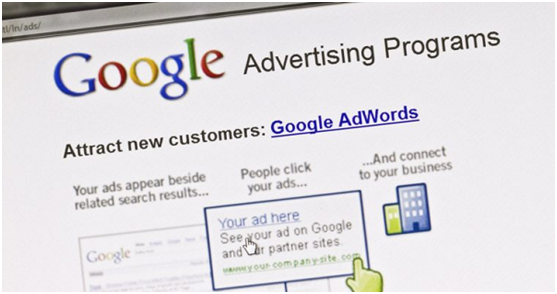 Everyone knows paid search advertising programs are about advertising your business, brand, website, or app online, whether the advertising platform/program is Google Ads (i.e. Adwords) or Bing Ads. At the same time on these platforms, there are setup and optimization techniques that are involved and digital marketers should master. This Google Ads optimization checklist would give you a quick start into exactly what is going on. But let's explore and go through some of the techniques that digital marketers or paid search marketers/managers would come across in their operations on a daily basis. At the end of the day, what you will need is to unleash the true powerful behind the paid search advertising programs you are using to grow your business (or customer base).
One very important aspect about the paid search advertising programs such as Google Ads is the data reports it provides. After you have properly set up your conversion tracking, or have connected your Google Analytics data with your Google Adwords reports, your Google Ads account will start to return with the required conversion data. After constantly and manually reviewing the reports, you will definitely see exactly which campaigns, which ad groups, which ads, which keywords have not brought in any conversions over a certain period of time. The next step of actions would be an easy decision, if you believe anything that has over spent without getting positive results, you should either stop it altogether, or make changes to it.
In each Google Ads account, the account structure would consist of several levels including campaigns, groups, and ads and keywords. Under each campaign, you should configure the location target, mobile device targeting, and advertising budget. In each group, you should specify the bids for all the keywords in that specific group, and you would usually allow small amount of keywords in each group. As good practice, you should always start with having at least two sets of ads. The reason behind is to run the two ads at the same time, so you can get data feedback in terms of the performance of your ads. Some marketers would assume using click throughs of ads as a performance indicator, but other would also take conversions into consideration.
With keywords, you would first run through some thorough keyword research. The one main purpose of the keyword research process is to get a list of keywords that are highly related to your business or products, and that people would actually search on Google, Bing or other search engines when they are looking for products in your niche. Both Bing and Google provide official keyword suggestion tools that you can have unlimited use and that is for free of charge. When you are satisfied with your newly built keyword list, you can add them to your paid search programs. Just make sure the keywords are added to the most suitable groups.