Tech That Lets You Stream In Private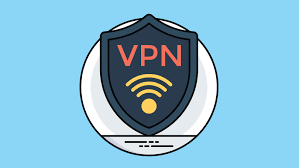 Streaming is a treat for the majority of movie buffs, but it will be inaccessible once someone starts crossing the boundaries. Subscribers can easily conclude that the streaming services they use are similar throughout the world, but this is simply not the case. Streaming platforms differ greatly from nation to nation. Streaming giants such as Netflix sign agreements for the distribution of movies and series into markets with several media giants.

Issues with Privately Streaming Online
The collection of Netflix is massive but most of the contents are geographically limited due to copyright deals. Subscribers barely notice anything apart from visiting their favourite website and scroll through the homepage. But, behind the scenes, Netflix redirects a user to a page of the country in which they have access. 
So, a subscriber has to be careful that it has nothing to do with the nation from where the Netflix account is created, which only influences how much a user spend on the subscription. The IP address from which someone accesses the internet specifies whether they can watch their favourite Netflix Series – such as Narcos or not.
Introduction of VPN
Someone with even minimum web experience may have noticed that they just need to enable a VPN to watch their favourite series. With this trick, A VPN fakes an IP address and positions a user to stream a movie or a TV show wherever they want. Several things can be done by a VPN or a virtual private network: first of all, it encrypts the network traffic, stopping other observations from verifying what someone is doing. 
Secondly, this private network tunnels the user data to a remote server of the VPN company that successfully hides the real IP address. This makes it much more difficult to directly match up online activities with a user. There are many explanations of needing a VPN, but it should be an issue if someone wants to appear as if they are in a completely different location other than their country.
How VPN works?
One should not bother with the software installation or reconfiguration for an international IP address— the VPN service maintains a stream of servers with multiple available IP addresses. On the other hand, VPN sites make moving from one place to another incredibly easy. With just a simple tap, the traffic will be routed. This is how it works: once someone moves to Australia to watch Netflix using a VPN from their workplace, they might not be able to continue with the same program once they return back to the United Kingdom. So, a user will have to set up a VPN, link to the home server and can enjoy the streaming services.
Takeaways
Till date, the best results have always been with ExpressVPN. ExpressVPN is a bit expensive though, so users are preferring a similar network named, NordVPN which comes at a reasonable price. However, its speed has been inconsistent in recent times and several subscribers had to go through thousands of other servers until they find out the real one. If you want a VPN specifically for torrents, then try migliori vpn. Using a VPN that claims they are experts with torrents is the best way to ensure you have one specifically for downloading and seeding torrent files. 
You will be able to grab hold of the best torrenting software on the market because usually, these sites are fully up to date this the torrent industry and its new software releases. Essentially, you will always be ahead of the game.