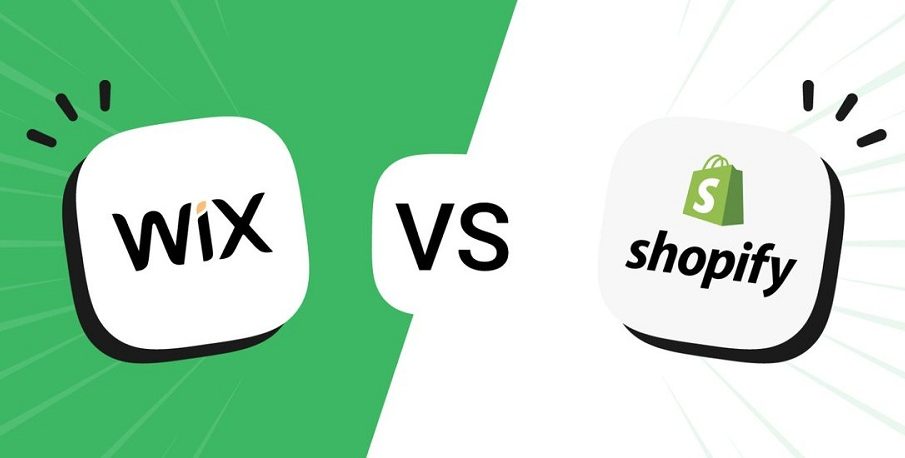 Wix and Shopify – there's been a lot of talk about which platform offers more advantages, which is better for non-coders, and which is generally superior to the other. Today we're pitting Wix vs Shopify in a bout of performance comprised of several straightforward rounds – versatility, user-friendliness, and lastly, price.
Versatility
The first round in our Wix vs Shopify review regards the versatility of these platforms. Simply put, this segment of the review aims to answer the question 'how many benefits will this platform be able to provide for me?'
In essence, both of these web-building platforms are pretty well-rounded, but Wix appears to have the upper hand.
Namely, Wix offers everything you'll ever need to construct an eCommerce store along with mobile-based accessibility. The bulk of the features that you'll require for actual 'web-building' are available across a bit cheaper monthly plans, which is the main reason why Wix is slightly more versatile than Shopify.
On another end we have Shopify, which is an excellent platform if you're prepared to pay top dollar for it. Basically, Shopify is just as versatile as Wix, but only if you subscribe to premium monthly plans.
Moreover, Wix is superior to Shopify in terms of the quantity of templates. While Shopify offers slightly above 60 different themes and templates, Wix offers more than 510. In a nutshell, being able to choose from a more varied selection of pre-designed templates will certainly benefit you more.
User-friendliness
The 'user-friendly approach' basically refers to the simplicity of the core features of a platform. The harder the features are to use, the less 'user-friendly' the platform is, and vice versa. In this regard, it would be fair to say that this particular round of Shopify vs Wix contest is a draw.
Both Shopify and Wix are based on the Drag & Drop system, which means that they're both suitable for people who know absolutely nothing about coding and website building. It's pretty hard to say which one is easier to use than the other as it mainly depends on the individual's information processing skills.
Price
Both Wix and Shopify feature a wide array of payment plans, but Wix comes on top yet again. Shopify features three different 'regular' plans and several specialized 'Enterprise' plans for corporations and large organisations. The 'regular' plans aren't that expensive, but the fact that you won't be able to get much out of this platform at the lowest price isn't very comforting.
Wix can be used completely free of charge limitlessly. Furthermore, this trial version features everything you need to get your eCommerce shop up and running.
The only thing that you might not like about Wix in this regard is that it's followed with big ads that will constantly jump into your screen. Essentially, the only way to get rid of these ads is to switch over from 'free Wix' to one of the paid plans. On the brighter side, Wix payment plans are available at a very attractive price.