Convert PDF file to Word document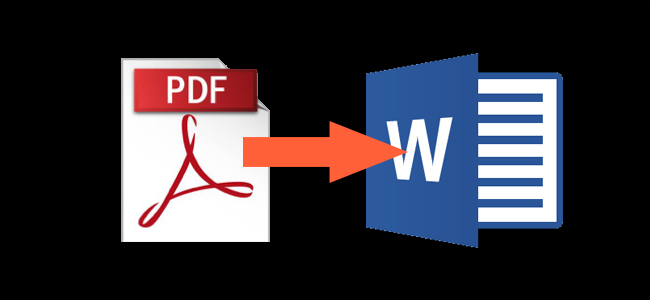 Today most shared documents are in PDF format because PDF documents can be accessed easily between different Operating Systems and platforms (computers, mobile devices, etc. ). Also the PDF format offers security in document transmission via the Internet as they cannot be straight edited or modified using common ways or programs.
But sometimes there is the need to convert your PDF document to a Word Document to easily edit and modify it. For those cases, you have the following options (ways) to convert your PDF file to Word Document.
How to convert your PDF file to a WORD document
Method 1: Use a Free online conversion service to convert your PDF documents.
If you use this method you can find a FREE online PDF conversion services on the Internet (there are many of them) to convert PDF. Most of them use the same way to convert the PDF file: User must upload his PDF file on their servers and give his e-mail address to receive the converted file. Some of them also give a direct link after conversion.
If you are interested in converting your PDF documents using this method, then you can choose between the below online PDF conversion services:
PDF2go
ilovePDF
AnyConv
PDFonline
NitroPDF
Zamzar
Method 2: Use a Free PDF to WORD Converter Program
Using this method the user must download and install a FREE PDF to WORD program on his computer to convert PDF files into WORD documents.
To write this tutorial we have tested a lot of  FREE* PDF to Word conversion programs to find and suggest the below reliable programs to our readers:
Nemo PDF to Word Converter
First PDF Converter