Special Benefits of Using Advanced Accounting System in Your Manufacturing Plant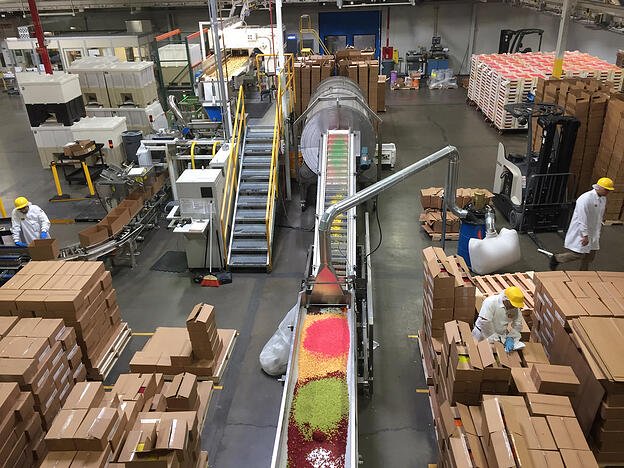 Do you have a manufacturing unit and want to make it profitable? Of course, you do. One of the things that you need is a good system of bookkeeping. While some manufacturers have stuck to the traditional accounting systems, they are tedious and often result in errors.
The better option is adopting advanced accounting management systems. The systems automate most of the bookkeeping processes, especially the recording and reporting.
Therefore, you can reduce human error and increase the accuracy of the system with a huge margin. Here are other benefits of using advanced accounting systems in your manufacturing plant.
Helps You to Save Time and Cost
One fact about bookkeeping is that it is time-consuming because of the large number of transactions that need to be recorded.
For example, a manufacturing unit might require transactions about supplies, wages, maintenance, acquisitions, and research, among others. In some cases, companies hire accounting firms to help with bookkeeping, making it very expensive.
When you adopt a good accounting system, it implies that most of the processes are automated. Therefore, whether you are recording or reporting, the process will be completed fast and more efficiently. Furthermore, your company will not require contracting more accountants for bookkeeping, which implies that you can cut associated cost with a significant margin.
Modern Accounting System Can Help to Optimize Your Inventory
When you adopt a good accounting system, it should be easy to connect with your company's inventory management. This makes it easy for you to manage your assets and inventory more effectively.
For example, most advanced accounting software can help you to automatically calculate asset depreciation and perform stock taking easily.
Provide You with Real-Time Data for Decision Making
One of the things that help people to make the right decisions in their plants is having the right financial information.
If you use the traditional bookkeeping method, getting this information can be tedious, delaying the decisions that you make. However, an advanced accounting system makes it easy to get the information you want from your accounting system fast.
For example, if you have a large manufacturing facility, as demonstrated here, you will be able to rapidly access the data about maintenance, staff, and supplies, among others, to make the right decisions.
Gives You High Flexibility
With a good accounting system, you enjoy the convenience of tracking the company's financial data remotely. This implies that you do not have to be in the office to know what is happening in the finances section.
Whether you have virtual teams spread across the globe or coronavirus (COVID-19) has forced you to operate from home, as said by Iskander Makhmudov, it is easy to get timely financial information and make the right decisions.
If you want your manufacturing unit to be successful, you must get it right on bookkeeping. Instead of using the traditional bookkeeping method, which has been associated with numerous errors and inefficiencies, go for the modern accounting systems to enjoy the benefits that we have highlighted in this post.